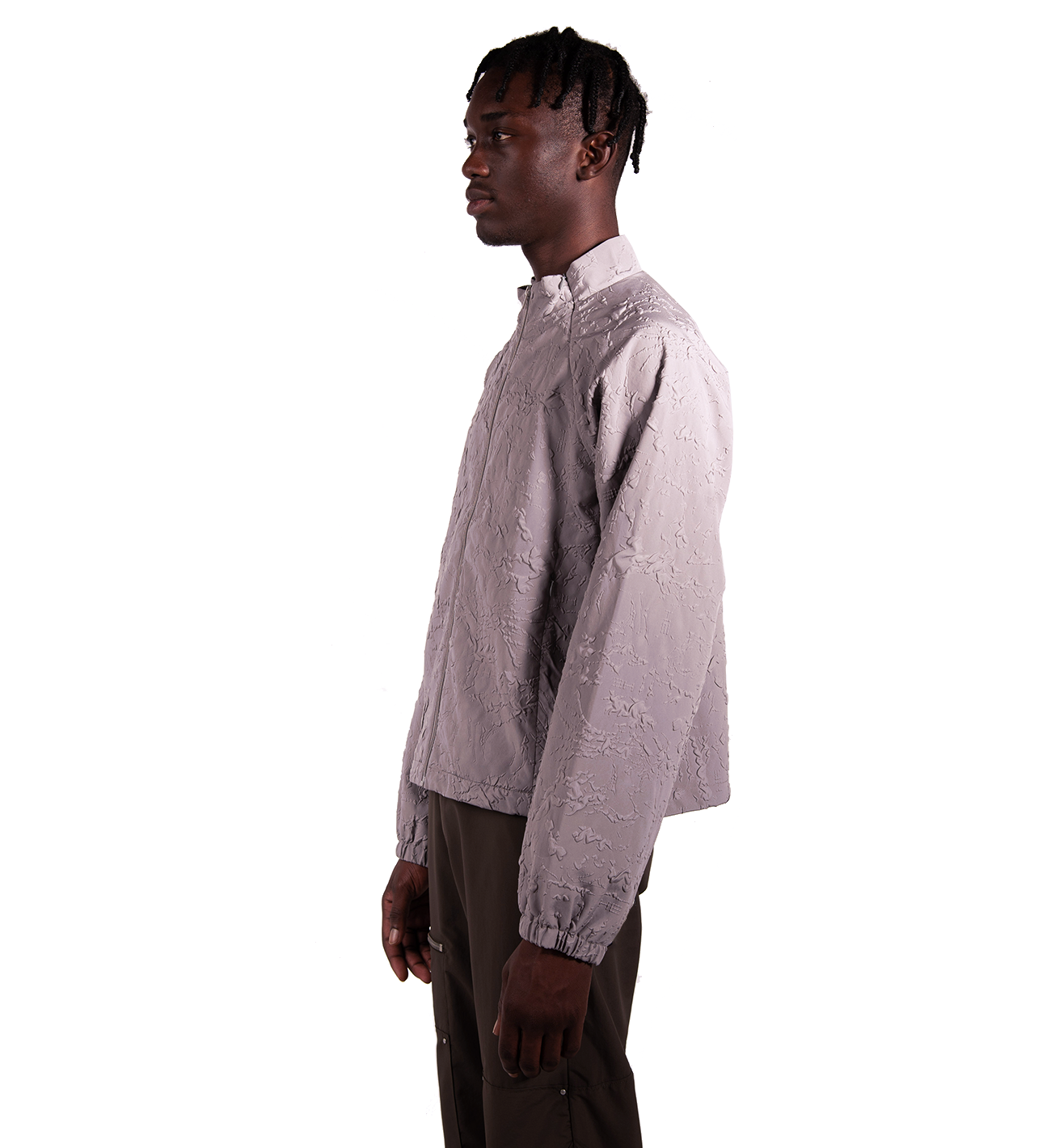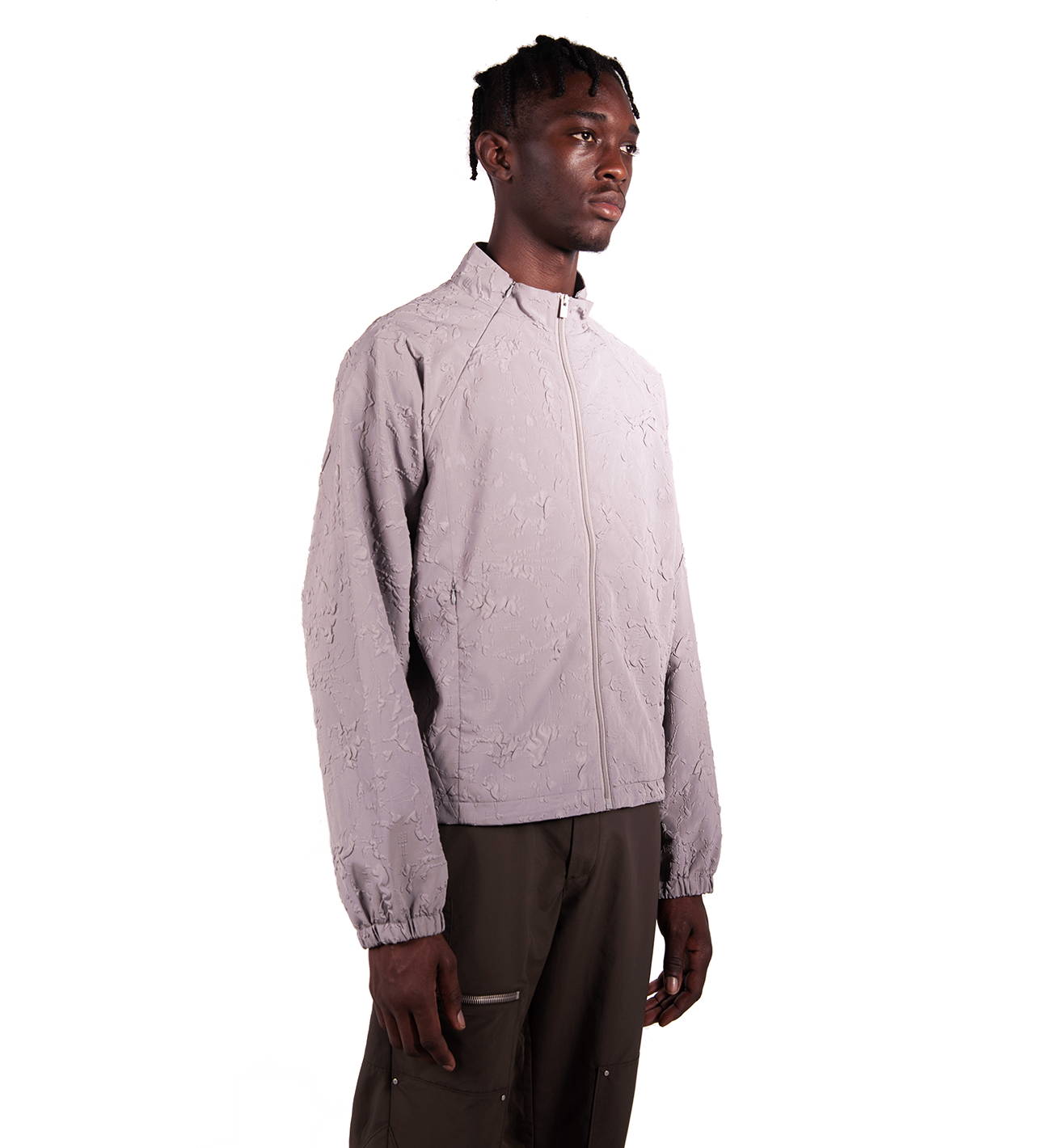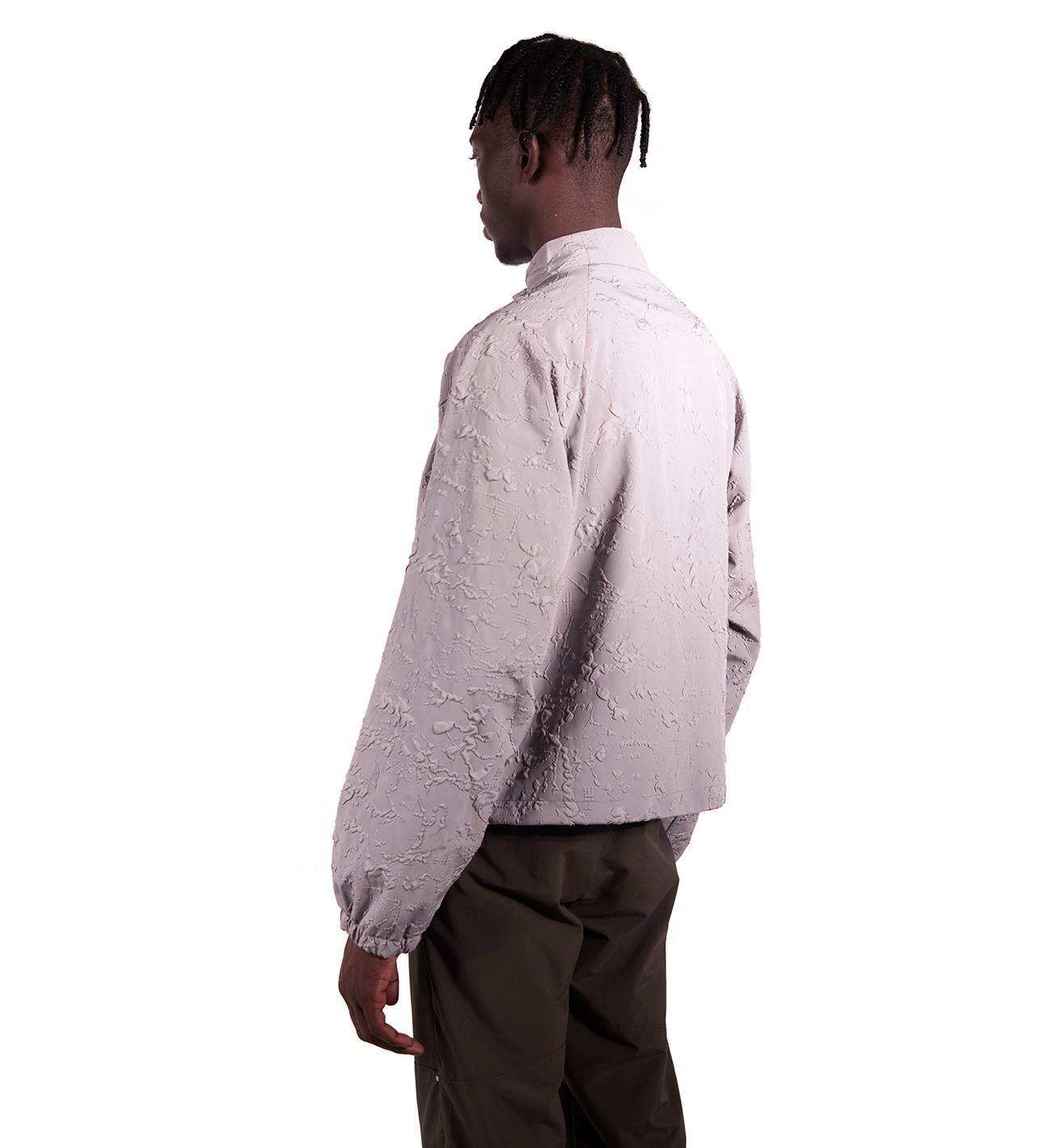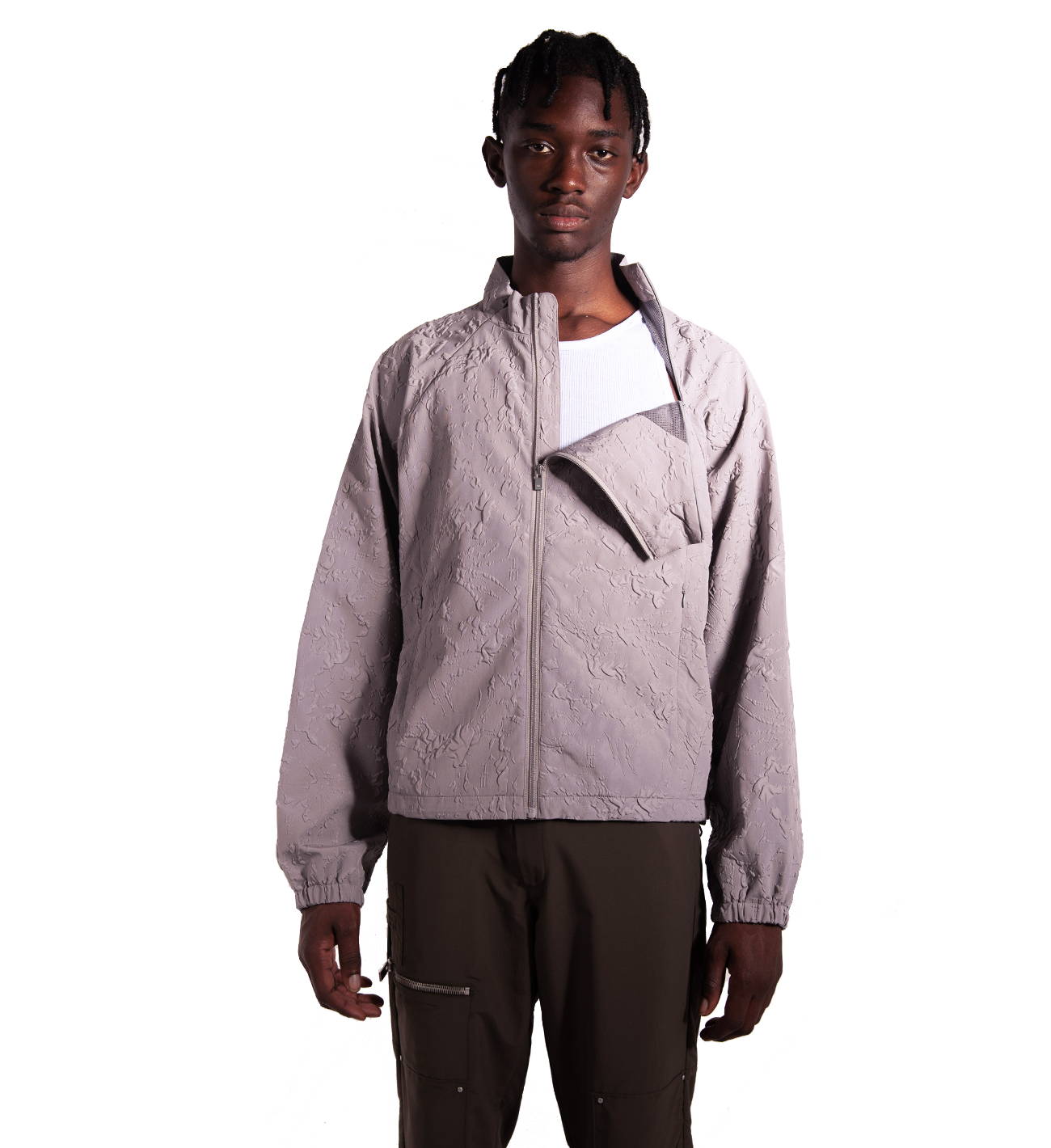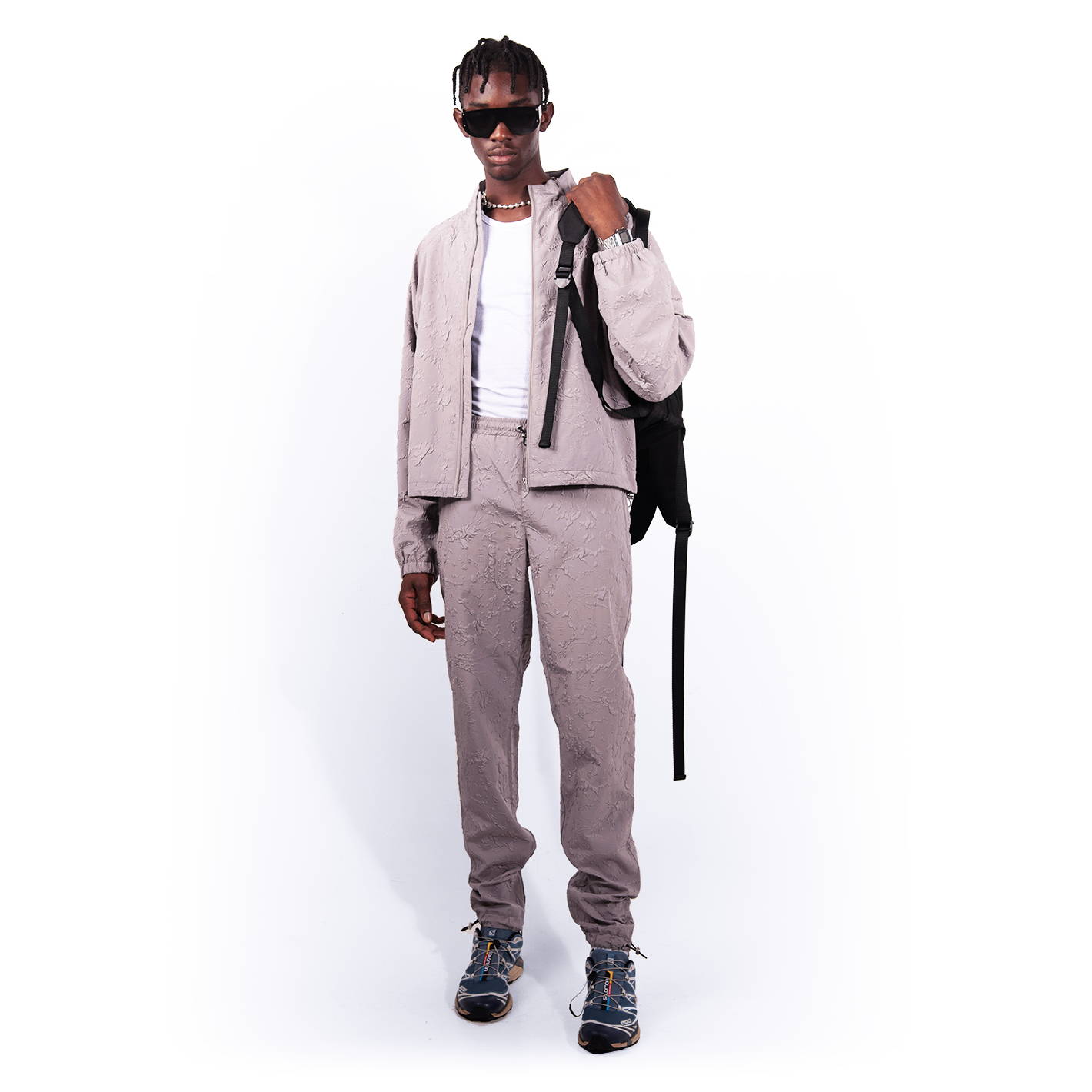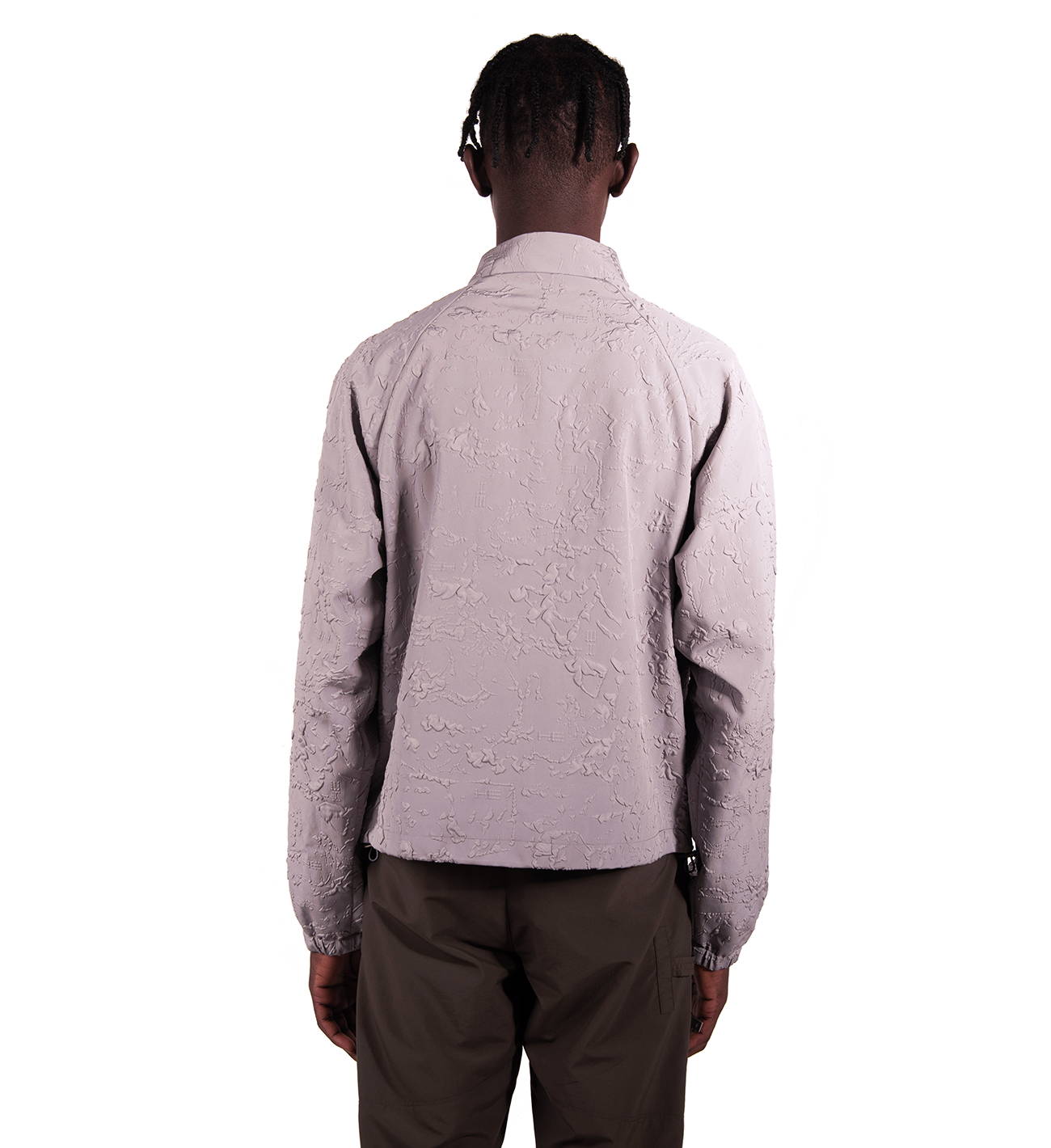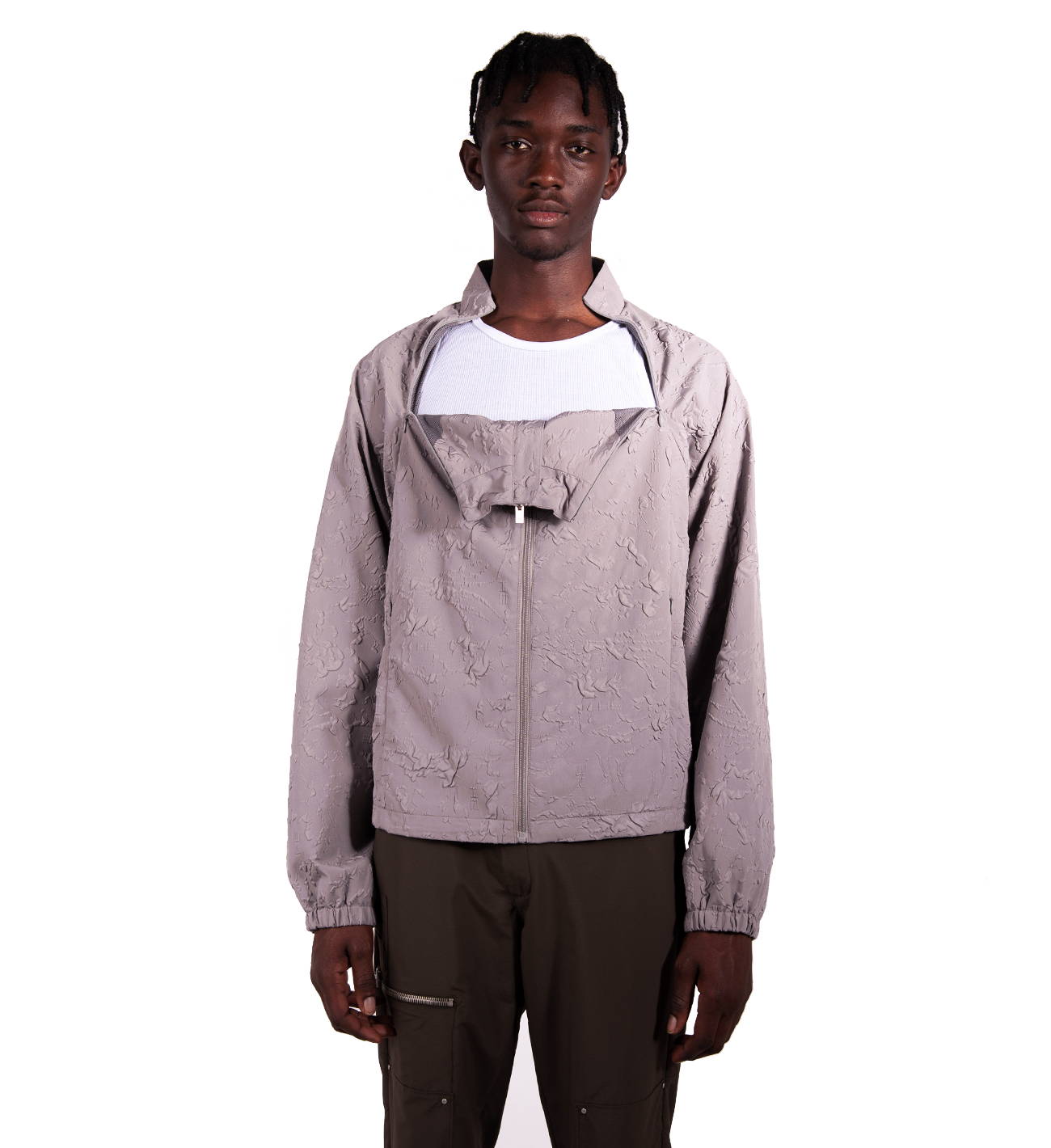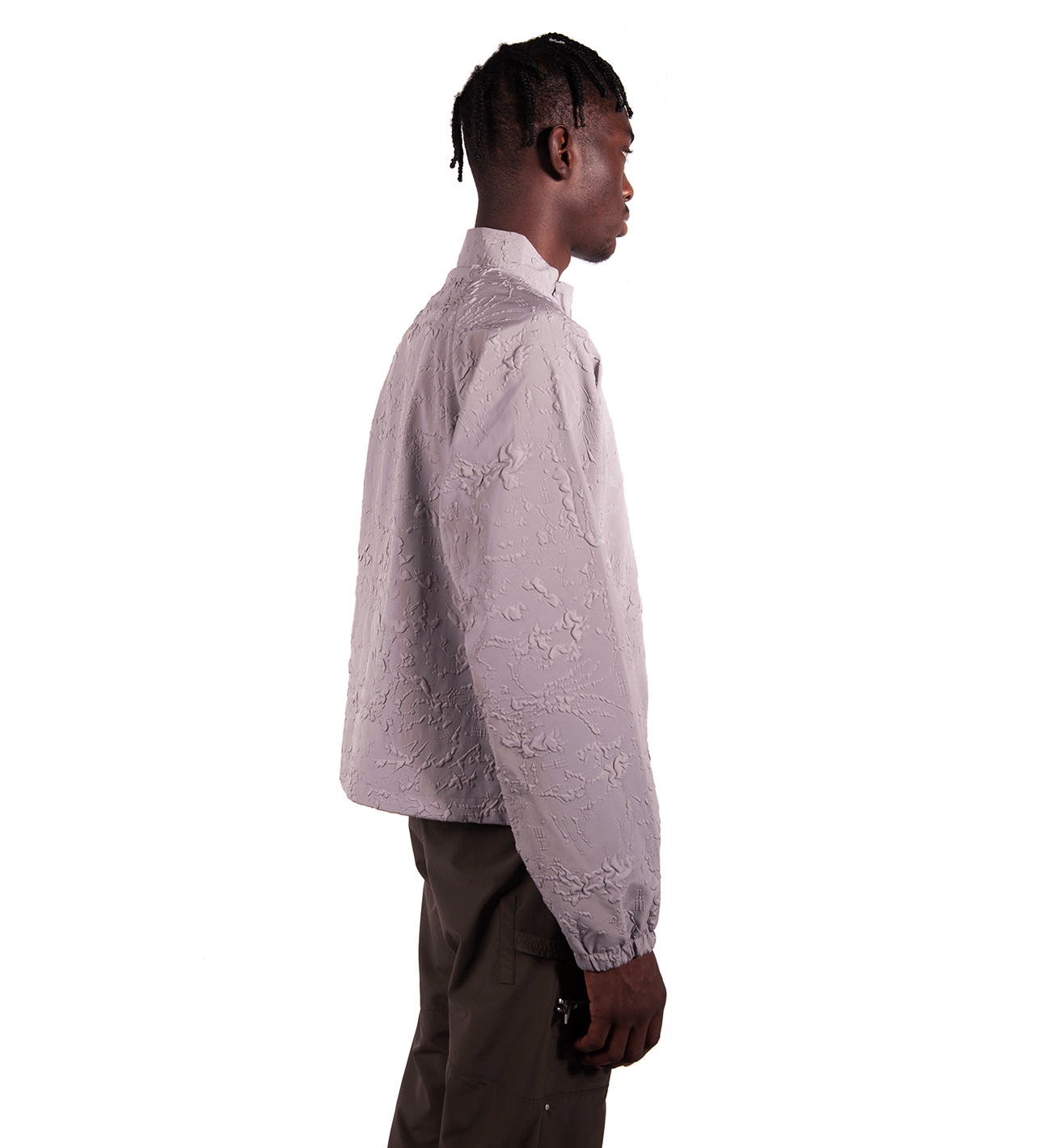 Solitaire Winbreaker from Heliot Emil F/W 22 colletion, "Solitary Uniform." A taffeta windbreaker in gray. Embossed "water drop" pattern trhoughout with embroidered H.E. detailing. Tonal center zip closure at front, elasticized cuffs. Modular zip details on both sides of collar area.
Part of matching set with the Solace Track Pant.
Literal drip...or drops...u know
Regular Fit. Reese is pictured wearing a size 48.